Enhancing Focus: Quiet Solutions for Busy Spaces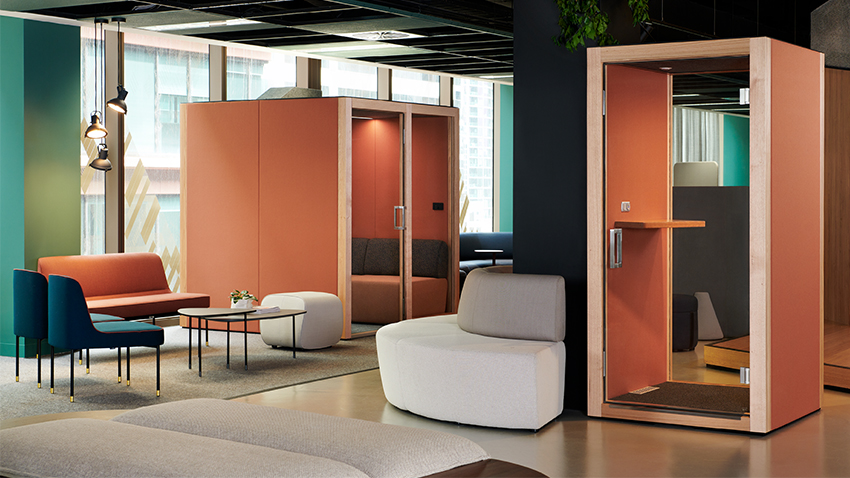 The open office concept has gained popularity in recent years due to its accessible, collaborative atmosphere; however, this trend has also come with numerous challenges. The constant hum of conversations, ringing phones, and the clatter of keyboards can disrupt concentration, leading to decreased productivity and employee dissatisfaction. Furthermore, these distractions can result in heightened stress levels, leading to burnout and reduced wellbeing. A common conundrum for many organizations is striking a balance between collaboration and concentration.
To address the open office dilemma, acoustic pods have emerged as an innovative solution. Pods provide enclosed spaces where employees can work without the disturbance and distractions of the open workplace. The benefits of pods extend beyond sound reduction; they also offer privacy, promote productivity, and enhance overall well-being.
Now in its 5th year, Verse by Zenith remains one of the most revolutionary acoustic pod available. These meticulously designed and rigorously constructed pods offer advantages beyond noise minimisation, making them the standout choice for modern workplaces.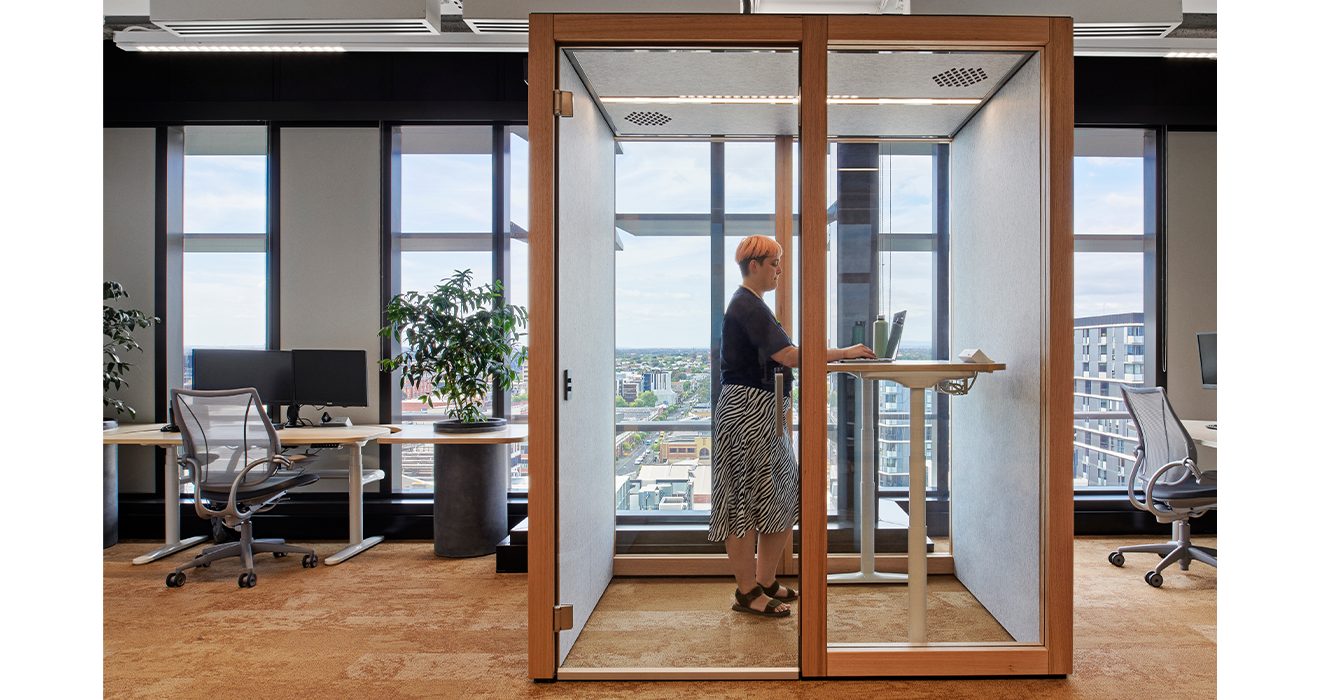 Enhancing Well-being
Employee well-being is a top priority for forward-thinking organizations. Verse Office Pods are designed with this in mind, providing a serene environment that reduces stress and promotes mental clarity. By offering a private space for relaxation, calls or focused work, Verse contributes to a healthier and happier workforce. Additionally, Verse is wheelchair accessible, meeting Disability code compliance.
Verse pods also provide superior air ventilation with an airflow system suited to small spaces, offering a maximum rating of 30L/s for 1 person in the space. This ensures that hot air is extracted continually to retain air circulation and a comfortable temperature for the occupant.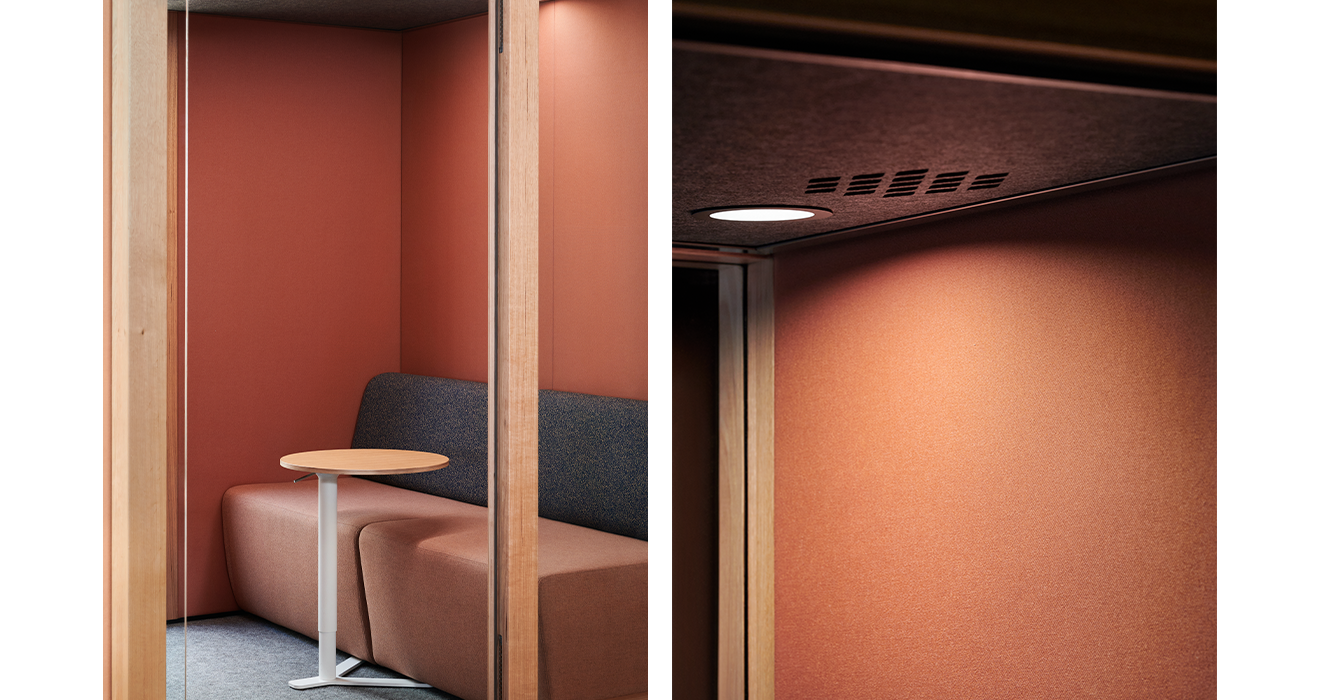 Superior Acoustic Performance
Verse is distinguished  by state-of-the-art acoustic engineering. With sound minimising materials and innovative design, Verse creates a quiet oasis within the bustling office environment. Employing an additional layer of acoustic insulation; a sound-absorbing panel used to mitigate noise and reduce reverberation and echo; Verse provides multi-layered sonic absorption. This superior acoustic performance ensures that employees can focus on their tasks without being disturbed by external noise, significantly improving focus and productivity.
Verse has been tested in accordance with ISO 717-1:2004 Acoustics – Rating of sound insulation in buildings and of building elements – Airborne sound insulation. Independent Acoustic Testing shows that Verse can qualify for 3 Green Star Credits for acoustics and can achieve between 28-36Dw at 40dB Ambiance with a Privacy Rating of 64-74, depending on the wall type and material selected. Normal voice conversations can be heard only as a muffled sound in adjoining rooms but cannot be understood.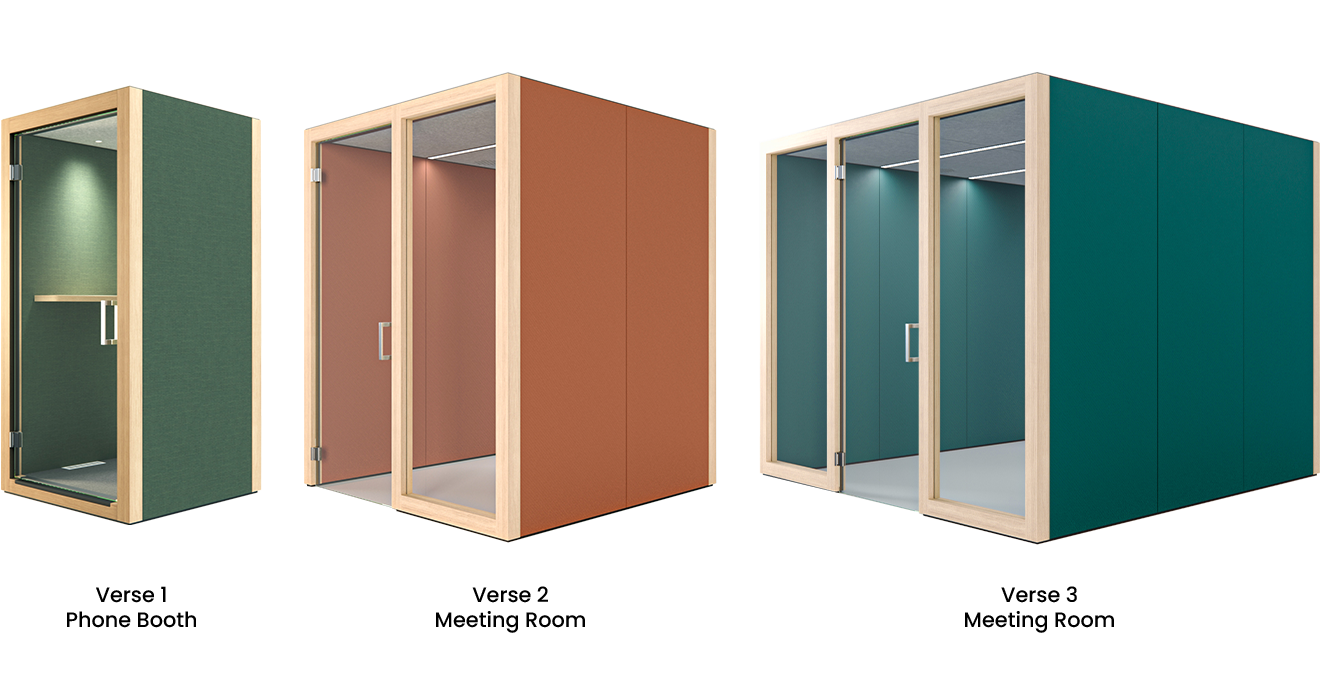 Versatility in Design
One size does not fit all when it comes to office pods, and Zenith understand this. The Verse series offers 3 unique variations:
Designed to suit diverse office spaces and requirements, whether a solo workspace for concentrated tasks or a larger meeting pod for team collaboration, Verse has a solution for most office requirements. Available is a wide variety of colours and finishes to ensure seamless consistency with your office design. A differentiating feature of Verse is the external timber frame finish which adds a warm organic element to the design aesthetic. All timber is sustainably sourced, making it not only gentle on the eye, but gentle on the environment.
As part of our ongoing commitment to sustainability, Crafted Hardwoods timber is now an option for Zenith's Verse frames. Crafted Hardwoods convert low value, juvenile resources (that would generally be designated for woodchip) into new hardwoods that look and feel like 100-year-old wood, all in the space of one day. Crafted Hardwoods biomimics the natural growing process using water-based bonding agents, so no solvents are required, and the product is 100% recyclable at the end of life.
As size and style requirements vary, so too do lighting requirements. Verse 1 comes with 13W Down Light, and a sensor suited for a small space with three built in settings: Warm White, Neutral White or White. These lighting options allow the individual to have a softer light for private calls, or a strong, clear white for online meetings. Verse 2 and Verse 3 come with 19W/m LED Strip Lighting and Driver in natural white for optimal visibility for group settings. All Verse booth lighting requirements can be controlled by a dimmer and turned off by PIR (Passive Infrared) occupancy sensor when the room is unoccupied.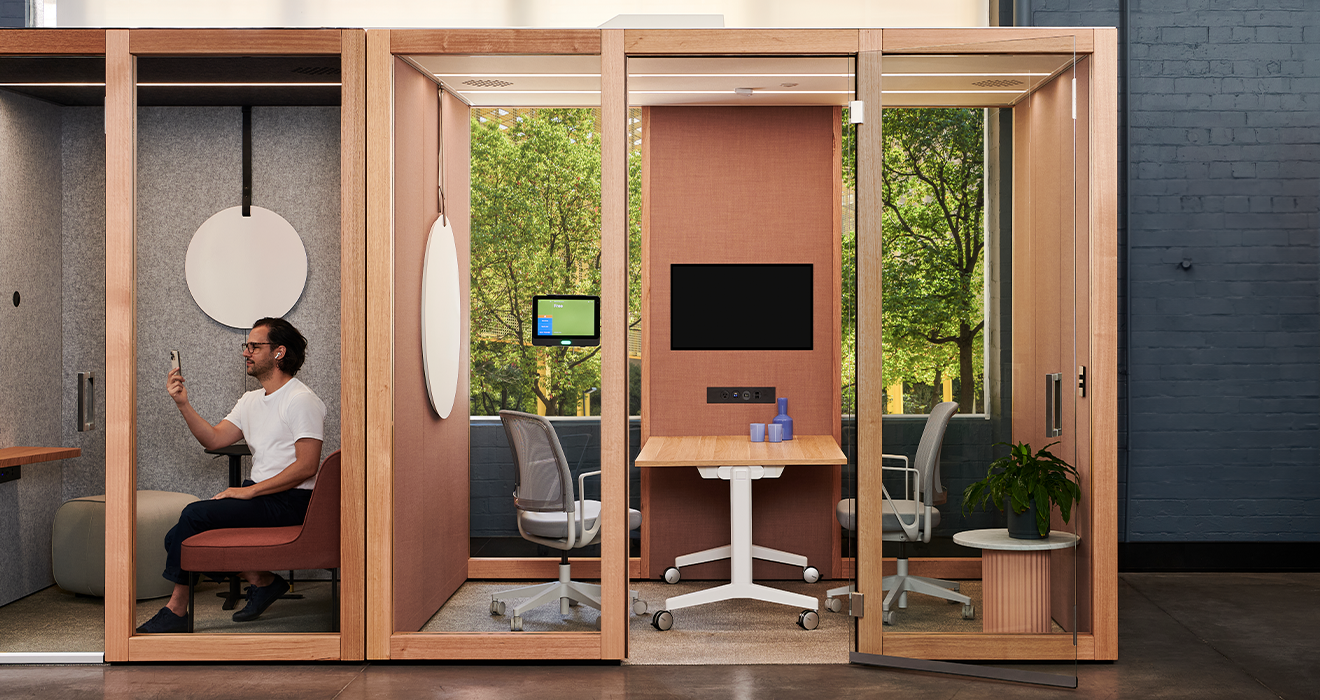 Technology Compatible
Zenith Connect pick the best emerging technologies and integrate them into furniture solutions and Verse is no exception. Verse booth and meeting rooms are compatible with 'Rooms' technology which  allows Verse pods to be bookable and more energy efficient:
Floorsense 'Rooms' is a comprehensive suite of booking software and hardware technology, that offers a rich analytics system to report on room occupancy and drill down on busy periods and occupancy numbers. Occupancy data can be overlayed with bookings through Outlook, as Rooms software provides the ability to book the physical space according to virtual meetings created in other systems. Rooms hardware and software can be installed in Verse to provide:
Booking on demand.
Finish early or auto-extend booking.
Screen auto-power off during out of hours.
Booked meetings start by just walking into the room.
No-shows allow the room to become free after 10 minutes of no-one physically checking into the room.
Auto-finish early frees up the room earlier than the finish time.


PIR sensors and timers control the fan and light circuit within Verse, meaning it is only powered as required and can be programmed to turn off when not in use. Power outlet options are also available, allowing ready access for charging, conferencing and multiple devices.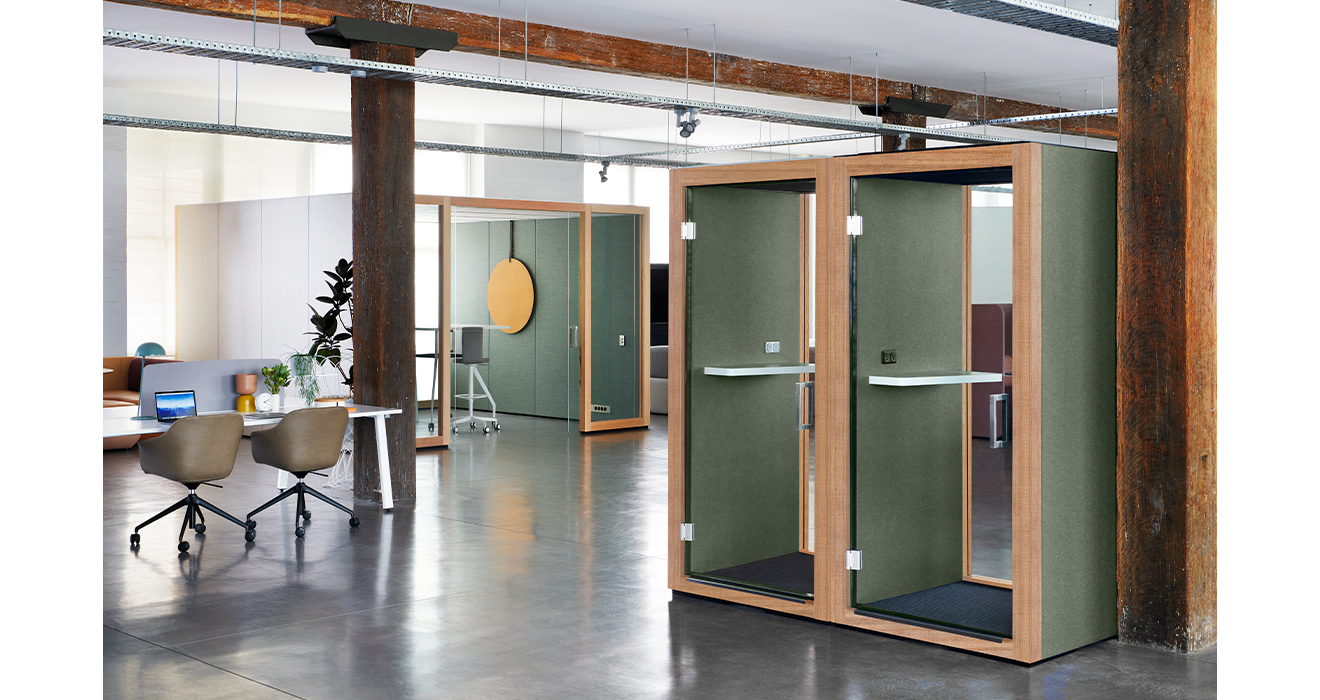 Durability and Sustainability
Zenith understands the importance of product durability and longivity to organisations. Verse are easy to install, and panels can be readily replaced if damaged, making them a resilient solution that can withstand heavy usage in a busy, fast-paced environment. Verse is also demountable allowing for spaces to be redefined as needed, eliminating building waste and extending the life of the product.
True to Zenith's core value of creating local and sustainable product through vertical integration, all timber used in the Verse frames are sustainably sourced  and created at Zenith's local manufacturing facility in Melbourne. Indeed, the entire construction of Verse is wholly conducted in Melbourne, providing employment in the local community and shortened distance from manufacturer to end user. This shortening of the supply chain dramatically reduces its environmental impact and CO2 emissions.
All components of Verse have been thoughtfully considered for their sustainability at end of life. The glass frames do not use silicone adhesives, to ensure they can be easily disassembled for recycling. Whilst acoustic interior panels can be up to 60% recycled material and 100% recyclable at end of life. This means that Verse is not only an Australian sourced and manufactured product, but it's carbon footprint is greatly minimised, making it one of the most environmentally friendly office booths in Australia.
 As organizations strive to create a balanced and productive work environment, the Verse Booths by Zenith offer a compelling solution that addresses the challenges of noise, distraction, and well-being. With their superior acoustic performance, versatility in design, focus on employee well-being, and sustainability, Verse stands out as the comprehensive solution to the open office dilemma.
View Verse collection here