Case Study: Global Logistics Company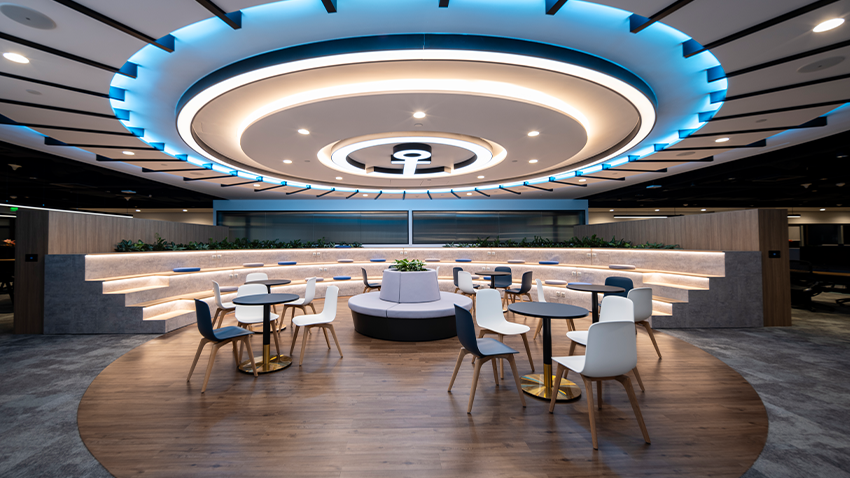 A Global Logistics Company is driven by their goal to connect people and goods through innovative and sustainable solutions. In order to tailor these worldwide solutions, they utilise technology and collaborate with companies that support their vision. Equipping their employees with dynamic workspaces that support 'connection' enables them in turn, to focus on solutions that connect the world.
When this Global Logistics Company constructed their new Singapore office, they engaged Zenith to provide a furniture solution that would not only utilise technology and foster connection, but also create an attractive and contemporary locus for staff and visitors alike. The dramatic industrial black ceiling and neutral grey flooring served as the perfect backdrop to accentuate the natural timber elements and hints of cerulean blue from Zenith's furnishings.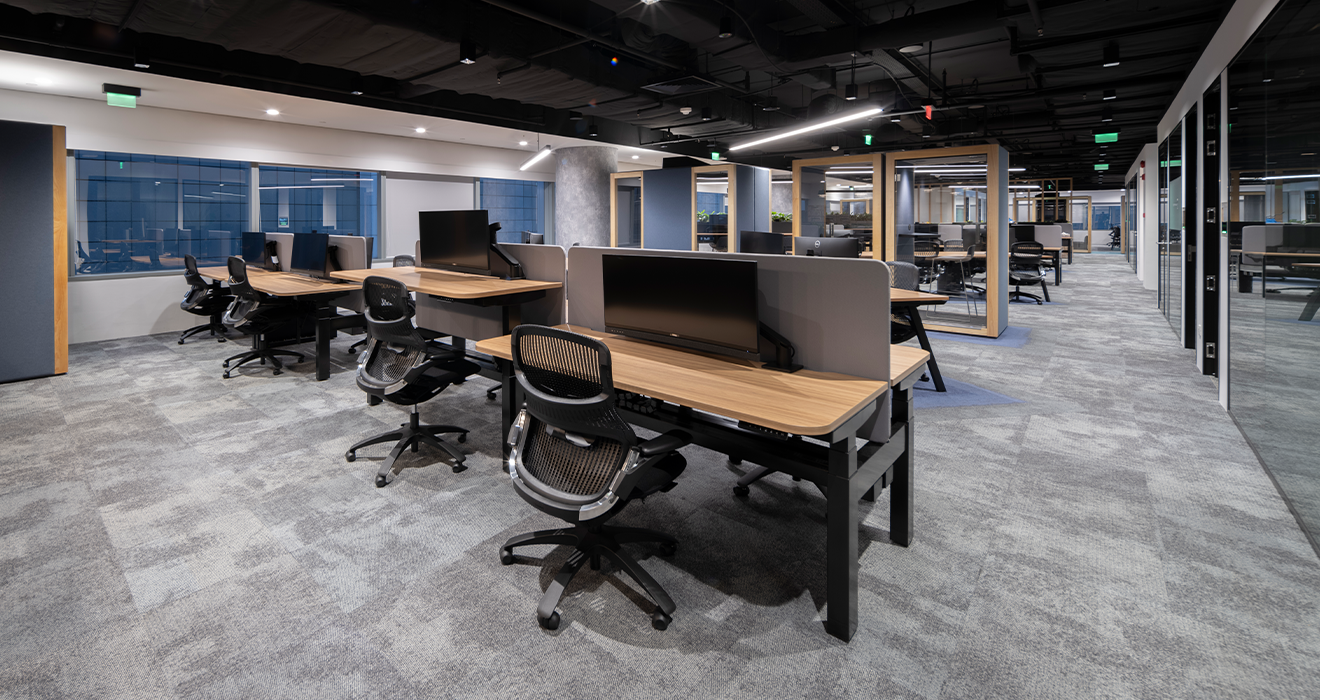 Supporting focused work modes, yet configurable for teams to connect and collaborate, Zenith's Rumba workstation provides exception stability and strength, without compromising on visual clarity. Through height adjustable mechanisms, the user can customise their workstation to fit their needs or tasks. Wiring is hidden from view under warm oak finish worktops, making Rumba the ideal practical and aesthetic choice for the client.
Complimenting the Rumba, the Be chair by Formway offers freedom of movement for the vast range of postures performed in a workday. With only three standard adjustments, all other movement is supported by the innovative multi-direction flex of the Be task chair. With workstations arranged throughout the Singapore office in standalone, back-to-back, and team pods, the Be chair's innate flexibility supports a multitude of modalities from independent work to team collaboration.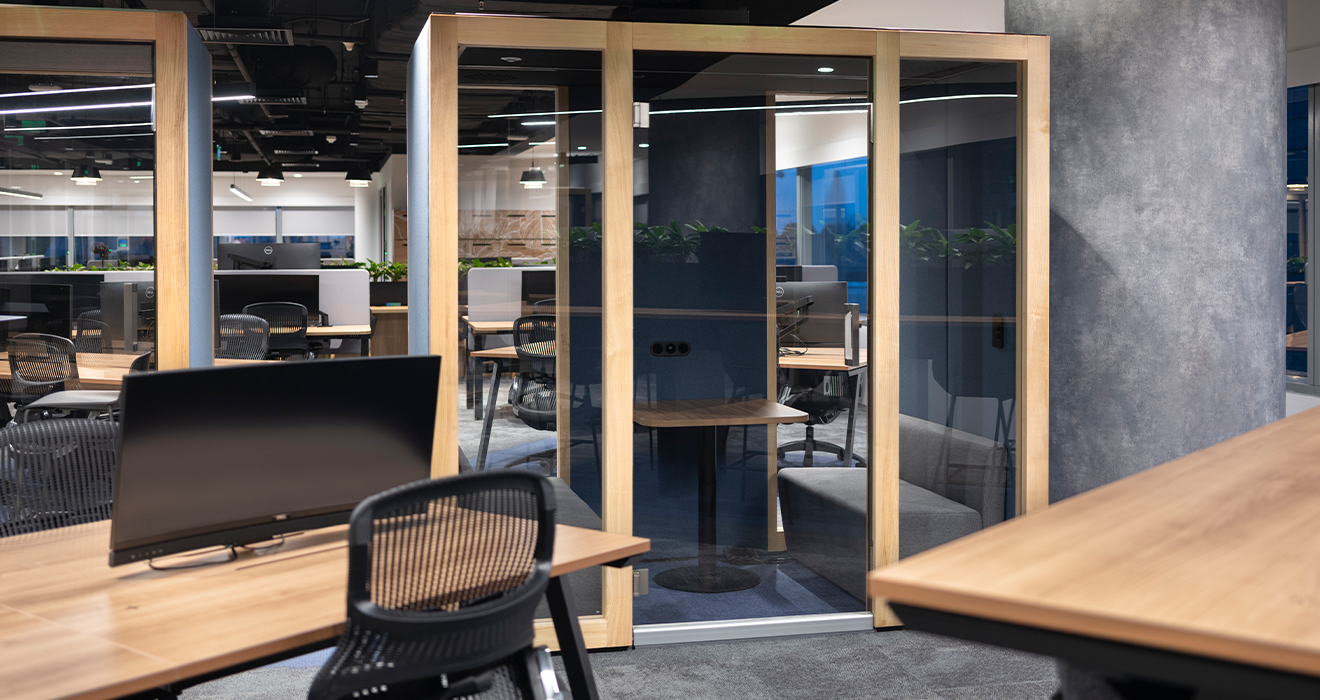 For quiet interactions or tasks that require privacy, Verse 1 allows employees to remove themselves from the noise and bustle of the open workspace. A 'room within a room' staff can take a private call or host an online meeting without interruption. Zenith also provided the Verse 2, which caters for single and dual use. A focused space for quiet discussion or collaboration with minimal outside noise. Finished in a calming sky-blue fabric and timber exterior, Verse 1 and Verse 2 provide the client's  Singapore team a space to connect with their customers and stakeholders without distraction.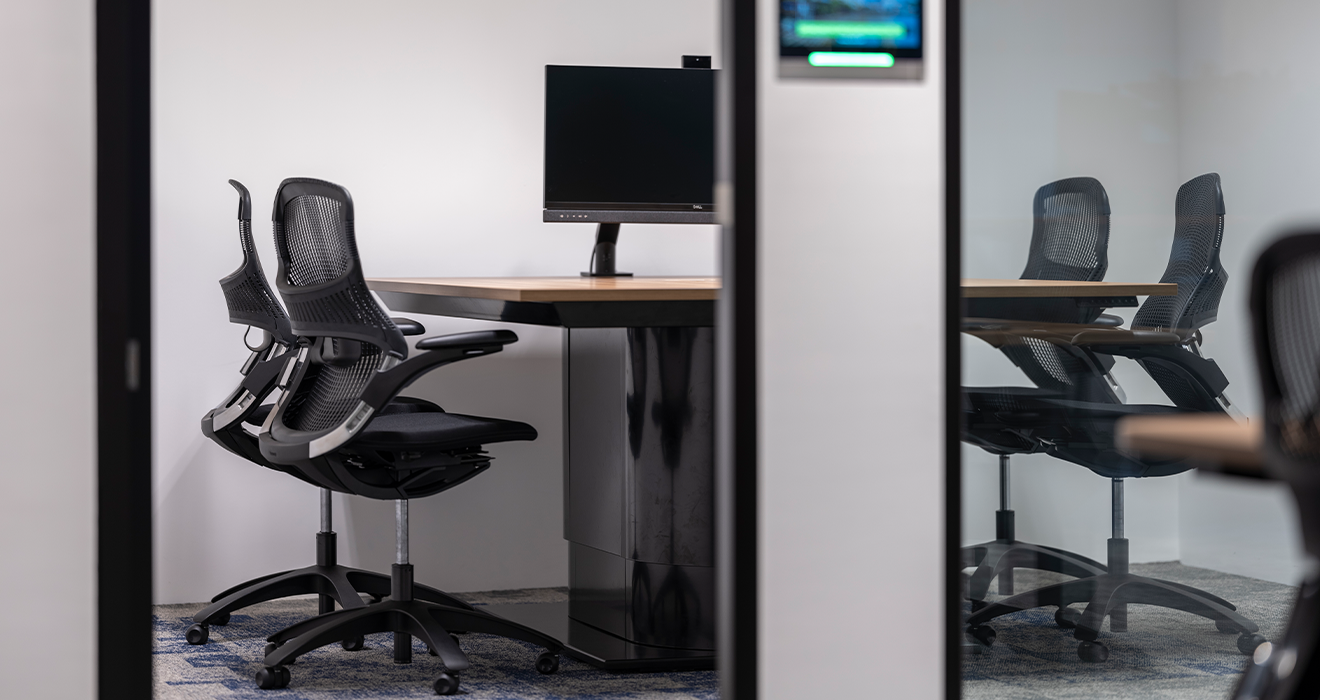 Estate is a comprehensive family of tables that provide permanent 'localities' for different tasks. Serving as either an individual work-point table or a collaboration setting, Estate creates a 'home base' for specific modes of work. Distinguished by the grounded pedestals which come in a selection of profiles, Estate can be configured in ways that best align with varying work tasks and design aspirations.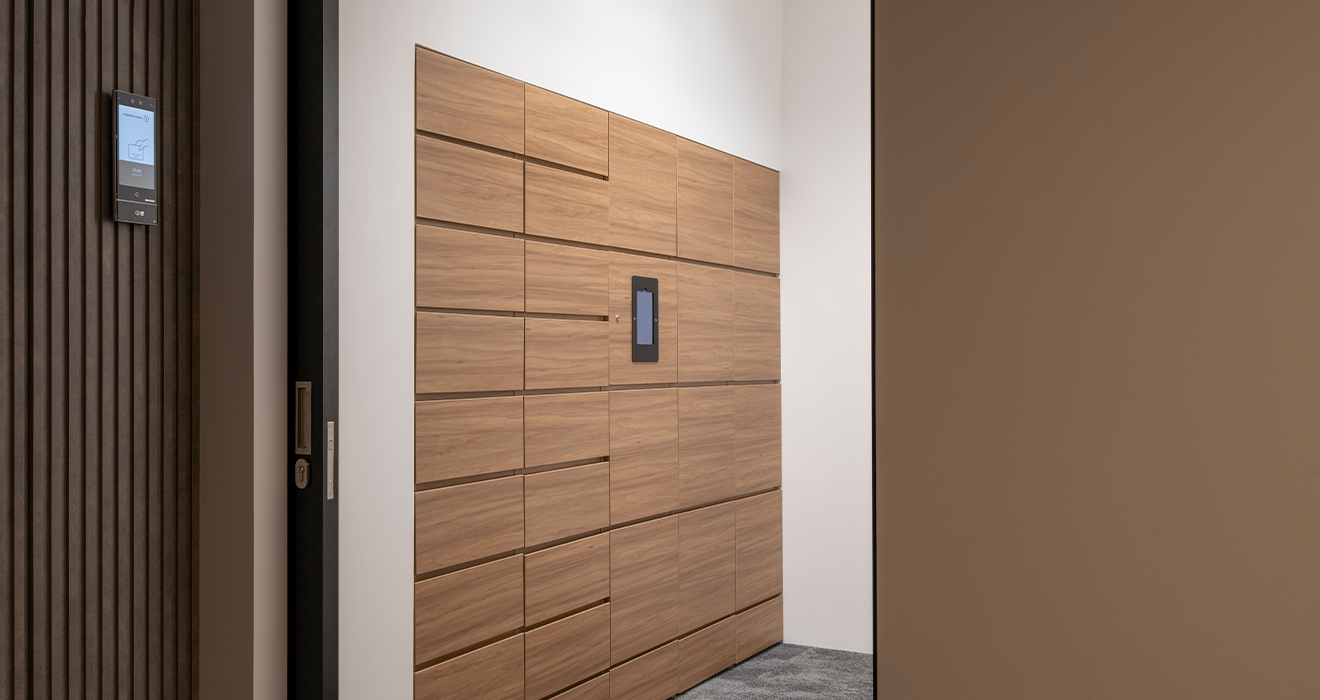 With the utilisation of technology as a key ambition of the project, the Global Logistics Company chose Zenith Connect's Smartalock system to not only provide lockers for their staff, but also streamline their mailroom handover process.
Smartalock combines high-performance locker hardware with intelligent software into a complete package. Offering freedom and security for agile workspaces, Smartalock allows for temporary allocation of a locker, which can then be accessed by a smartphone, existing company swipe card or a touchscreen.
Zenith designed a mailroom process that reduced handling and simplified their mail delivery process. The mail delivery person simply chooses the desired recipient via the kiosk and drops the package in the electronically allocated locker. Once the package has been placed in the locker, Smartalock then emails the recipient a QR pick up code for their package, which they can retrieve with their smartphone. The client recognised the benefits that Smartalock conferred in their mail flow process by eliminating the need for an 'intermediary' concierge to accept and deliver packages to employees.
The Global Logistics Company's commitment to 'connecting' people through technology and sustainable solutions is evident in their new Singapore office. The project incorporates furnishings that are innovative, tech-enabled, and simplistically elegant. Zenith's expertise and suite of products not only simplified business operations but also created an inspiring environment for staff and visitors to focus, connect and innovate.
Discover more of this project here