Zenith
VERSE 2 Meeting Room
Verse 2 offers a medium sized focus room, capable of providing comfort and privacy within the open floor plan. Catering for single or dual person use, it's a space where you can come together to focus or collaborate while minimising the noise from those outside the room. It is fitted with a gallery rail to hang accessories for ideation by the group.
Dimensions
Length: 1980mm
Width: 1380/1680/1980mm
Height: 2200/2400mm (Frame)
Overall Height: 2370/2600mm (Including Fan Box)
Lead Time
Lead times are based on standard configurations and subject to project location, please contact us for further information.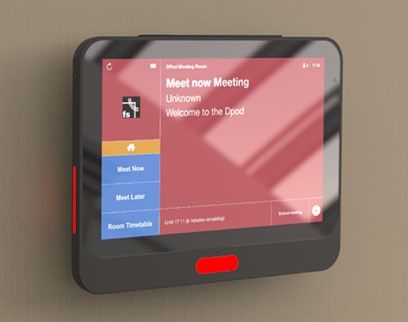 Integrate booking system
Rooms
Floorsense Rooms compliments booking the physical space to support virtual meetings created in other systems. Also offering a rich analytics system to report on room occupancy vs room size and drill down on busy periods to find peaks based on room features.
Zenith Design Studio
We're a design and experience centric studio who create furniture solutions based on our intimate understanding of the workplace and workplace behaviours. We apply our expertise in interior architecture and product development to create progressive, high performance workspace solutions.
In our Design Studio you'll meet our team of 30+ experienced product designers, mechanical engineers, product configurators, immersive experience developers and visual content creators. Our cyclical process of listening, investigating, experimenting, and learning, provides a proven platform for understanding the unique requirements of our clients