Zenith
REPO caddy
Repo is a range of metal storage units. The caddy has a drawer pedestal on ones side with shelf storage on the other, finished with a white tambour door. The Repo caddy comes with the option of left or right handing and is stocked in white or black powder coated finishes.
Dimensions
Length: 900mm
Width: 450mm
Height: 625mm
Lead Time
Our lead times are subject to project location, please contact us for further information.
Zenith Design Studio
We're a design and experience centric studio who create furniture solutions based on our intimate understanding of intimate understanding of the workplace and workplace behaviours. We apply our expertise in interior architecture and product development to create progressive, high performance workspace solutions.
In our Design Studio you'll meet our team of 30+ experienced product designers, mechanical engineers, product configurators, immersive experience developers and visual content creators. Our cyclical process of listening, investigating, experimenting, and learning, provides a proven platform for understanding the unique requirements of our clients.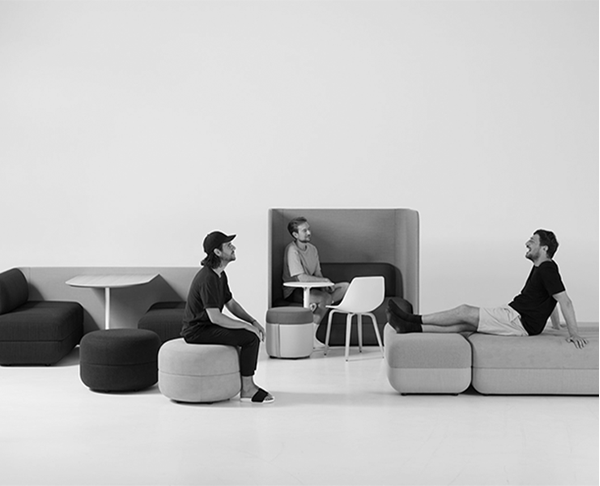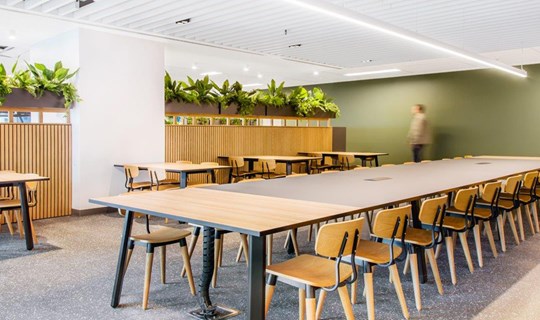 Zenith supplied over 26,000 furniture items throughout the new Victoria Police Centre at 311 Spencer Street, which connects with the existing 313 Spencer Street Police Complex via five connection points including bridges and pathways, creating a modern precinct for the state's policing headquarters.