Schamburg + Alvisse take Jac on tour to Canberra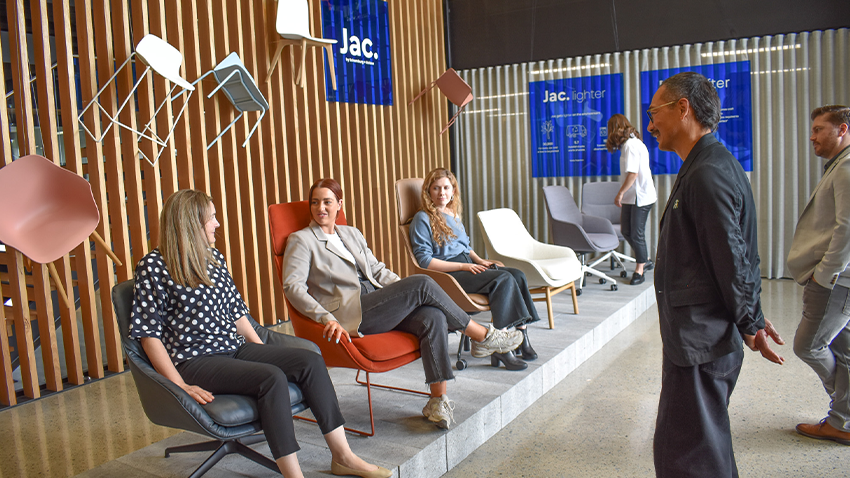 Eco-design pioneers Schamburg +Alvisse in partnership with Zenith, have long understood that creating graceful and versatile furnishings with minimal environmental impact is the way of the future. This knowledge was the impetus for the acclaimed 2019 Jac range.
Now 4 years later, and the collection has come to fruition, with the addition of 95%  recycled polypropylene shells, and the addition of 3 new models: The Executive, The Armchair and The Lounge Chair. Meticulously developed over 2 years,  this inspiring trio were designed to add an aura of subtle sophistication whilst retaining Jac's trademark comfort and body contouring support.
To celebrate this monumental milestone, Schamburg +Alvisse headed to the Zenith Canberra showroom to talk about the incredible research and design journey of Jac.
Thank you to all attendees who came to listen, learn and experience the trademark style, contours and comfort of Jac!
See all the possibilities Jac offers.