A Beautiful Collision: Panel Discussion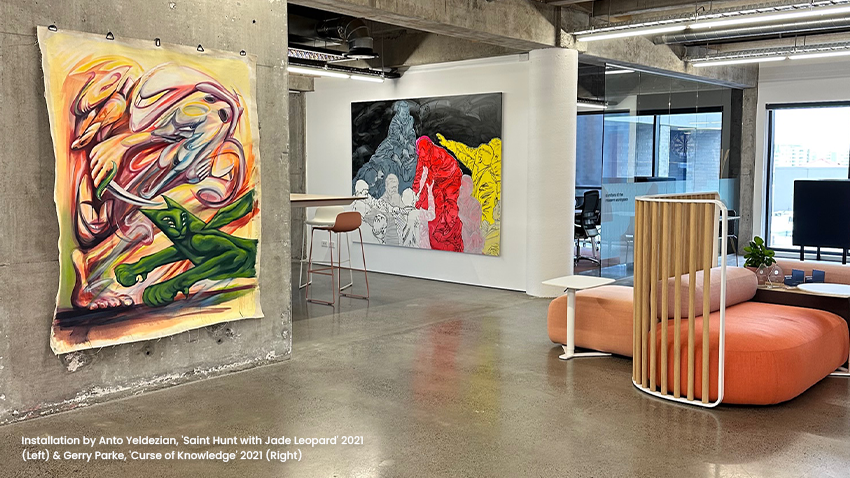 As curators of the modern workspace, we're forever looking for opportunities to push the boundaries with unique and interesting collaborations. Our latest partner is Artfull, a new and innovative online platform that bridges the gap between artists and collectors.
To celebrate an exciting new alliance with Artfull, Zenith Auckland hosted 'A Beautiful Collision': a panel discussion on the intersection of art, architecture, and workplace design. The wide ranging conversation explored how these three separate yet inherently entwined fields come together in commercial workspace environments to create places that not only function seamlessly but also enrich and inspire the people they're created for.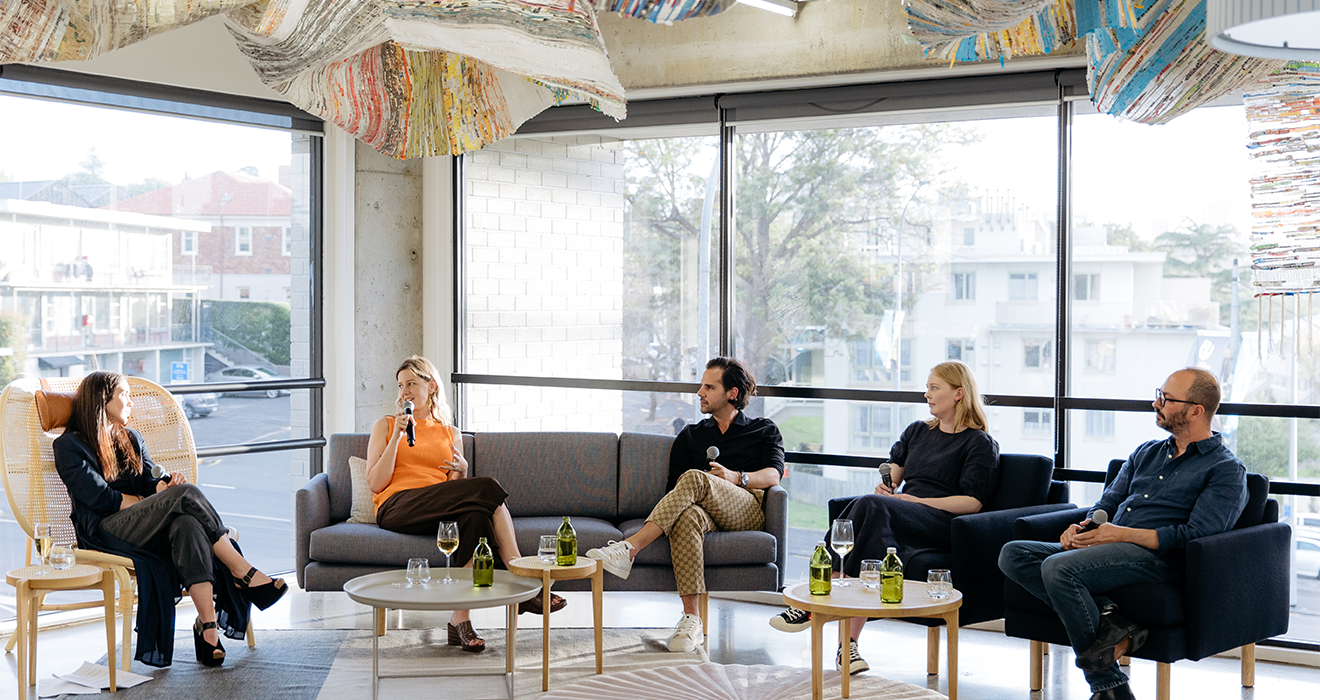 The well-respected panel included Jessica Agoston Cleary, co-founder and director of Artfull, our very own Matthew Vescovo, brand director for Zenith, Keri Cunliffe, senior associate-interior design for Warren & Mahoney, Paul Nathan (AKA Bonco, a contemporary Aotearoa New Zealand artist) and Anna Manson, associate- senior interior designer for Jasmax.
Focusing on local Aotearoa New Zealand based artists, guests were surrounded by a mixture of mediums that explored and responded to material, form, and function. The selected pieces questioned what art can be made of, asking the viewer to look again and consider ideas of sustainability and human impact. Others question the deep relational structures that exist between people, place, and presence.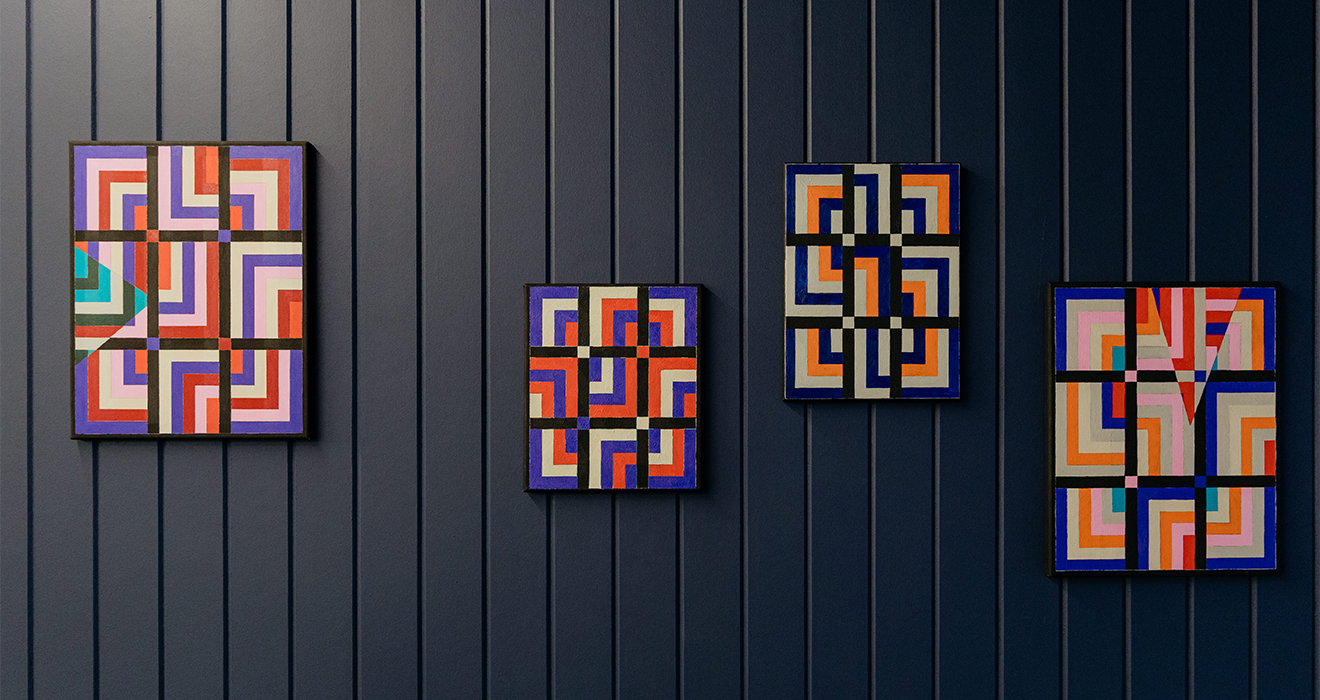 Individually, collectively, and contextually, these works are Beautiful Collisions: recycled soft plastics become hard rock sculptures or soft woven shrouds. Bright oil paints and gestural marks are bounded and constrained by the linear format of the canvas. Vibrant neon light swirls across stark concrete walls.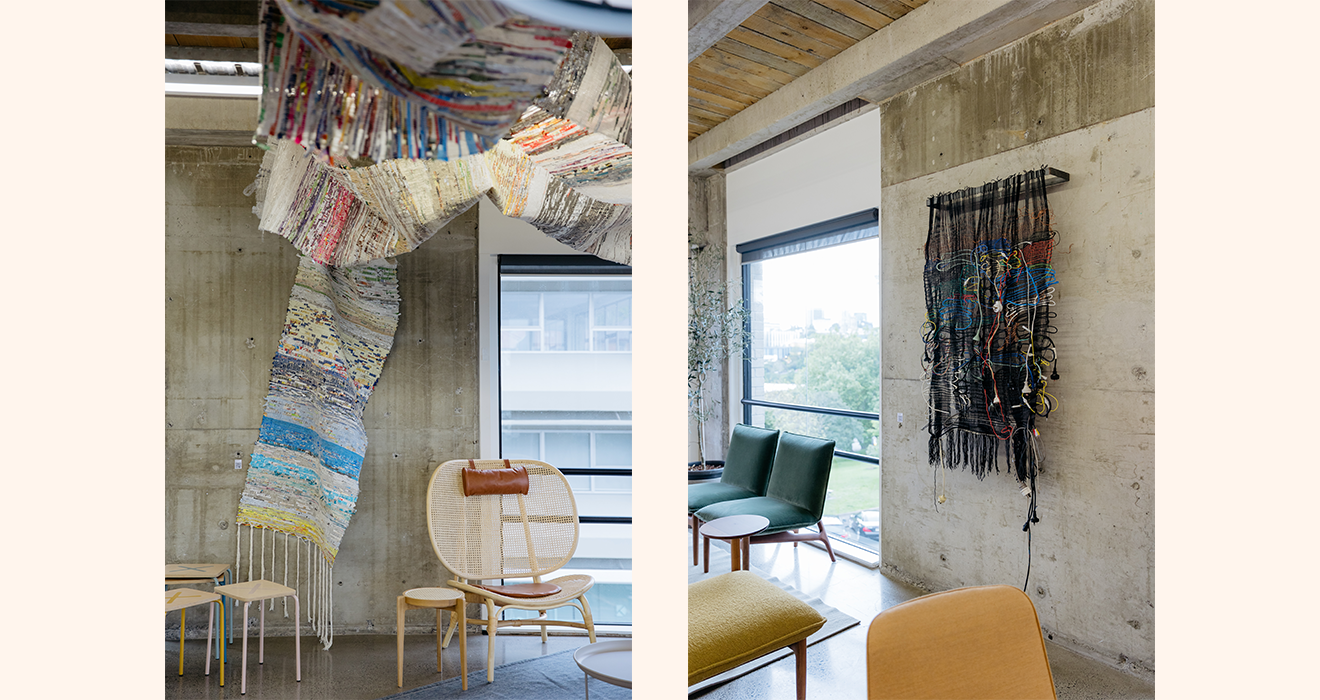 At Zenith, we know that the modern workspace is more than just an office. It's the place where people come together and form a community. It's where creative ideas take flight. And that's exactly what this panel discussion was all about – sharing fresh insights and inspiring new ideas through creative collaboration.
We would like to thank our panel and everyone for attending on the night