Case Study: Swiss Private Bank in Hong Kong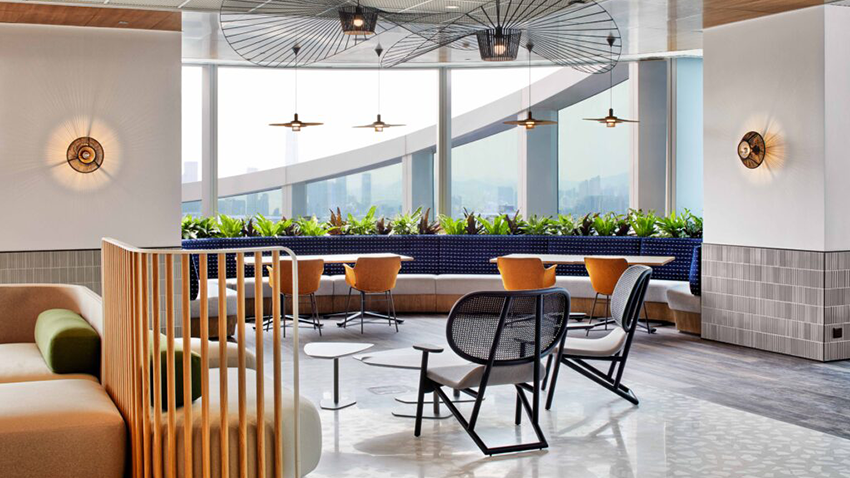 A leading Swiss Private bank recently relocated to the newly completed Two Taikoo place in Hong Kong. This expansive office occupies over 100,000 square feet and accommodates over 500 staff. Paramount to the client was to create a 'future-proof' modern workspace that would promote greater efficiency through removing barriers and promoting collaboration. Additionally, this flagship office was to provide a personalized  banking experience for high-net-worth clients, so the workspace not only had to be functional, but also reflect the expectations of their clientele. Zenith Hong Kong struck a dynamic balance by incorporating a mix of loose and system furniture, creating settings that were task appropriate yet elegant and welcoming.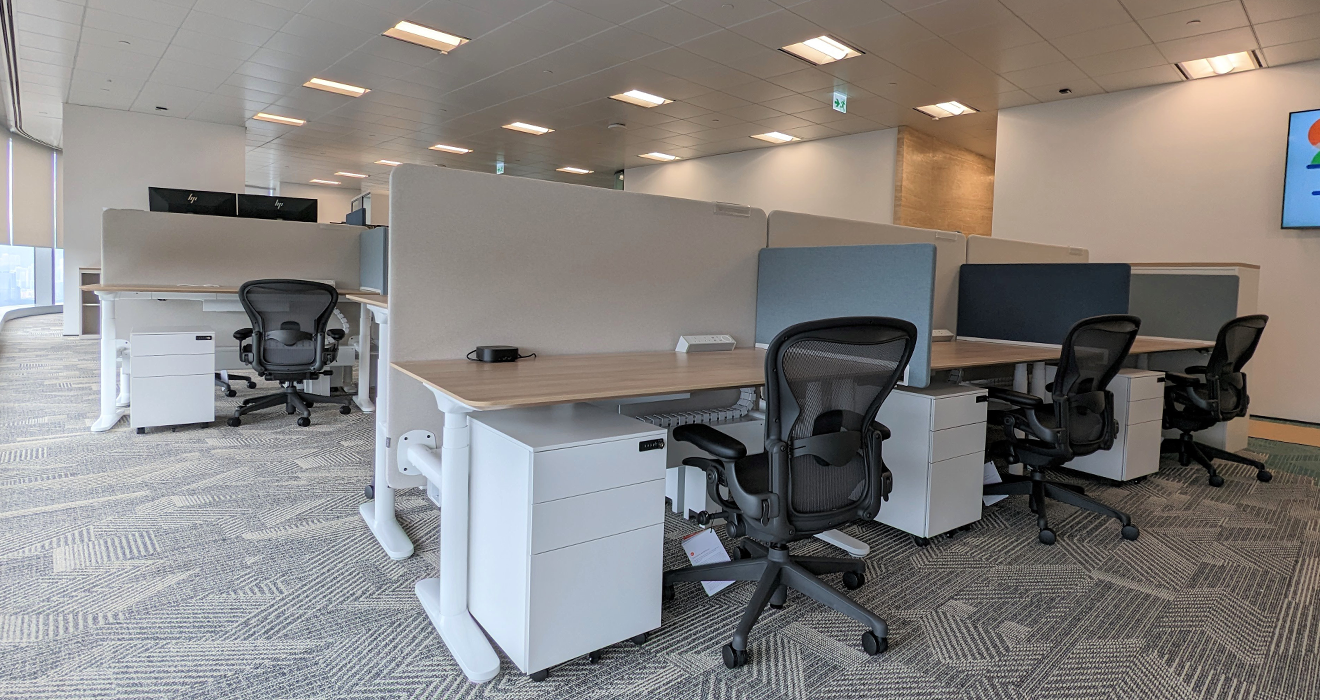 For independent concentrated work, the Swiss Private Bank chose Zenith's Rumba and Orbis workstations. Rumba is exceptionally stable and sturdy, yet uncompromising in visual appeal. Both Orbis and Rumba incorporate height adjustable features which can minimize muscle inactivity and promote greater circulation. Supporting the client's goal of easy collaboration, Rumba and Orbis can be configured in a number of ways to facilitate individual or collaborative work modes.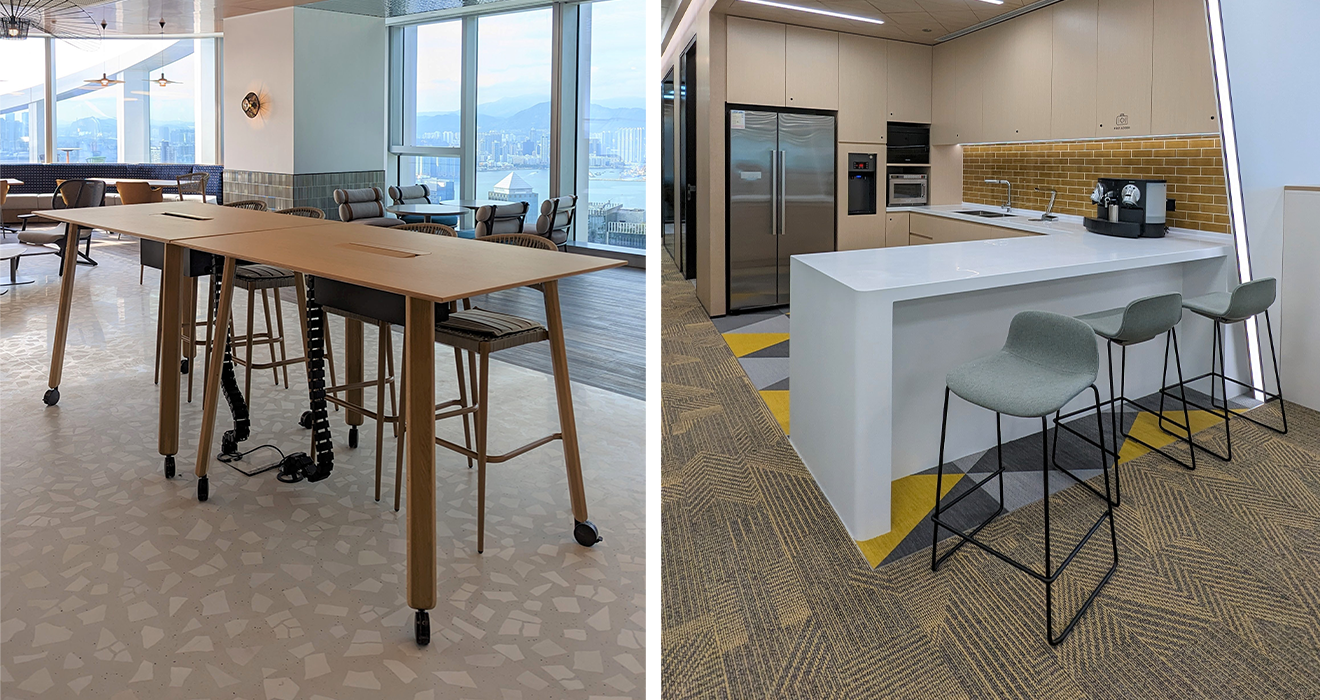 Small meetings, brainstorming sessions and huddles require a touchdown table that supports easy communication and can provide power wiring when needed. Designed for the physical and functional requirements of today's diverse work modes, the Kissen high table provides the ideal setting for social, collaborative, and dynamic work. The omni duct cable management system helps manage, store, or hide cables around the workpoint.
No office is complete without the addition of the inimitable JAC. The perfect convergence of elegance, functionality, and sustainability, JAC effortlessly fulfills the seating needs for a multitude of workspaces. The JAC stool was chosen by the client to serve as a clean and comfortable seating solution for their breakout area. JAC is also a highly sustainable choice by minimizing environmental impact: For every JAC sold a tree is planted through Zenith's Sustainability initiative.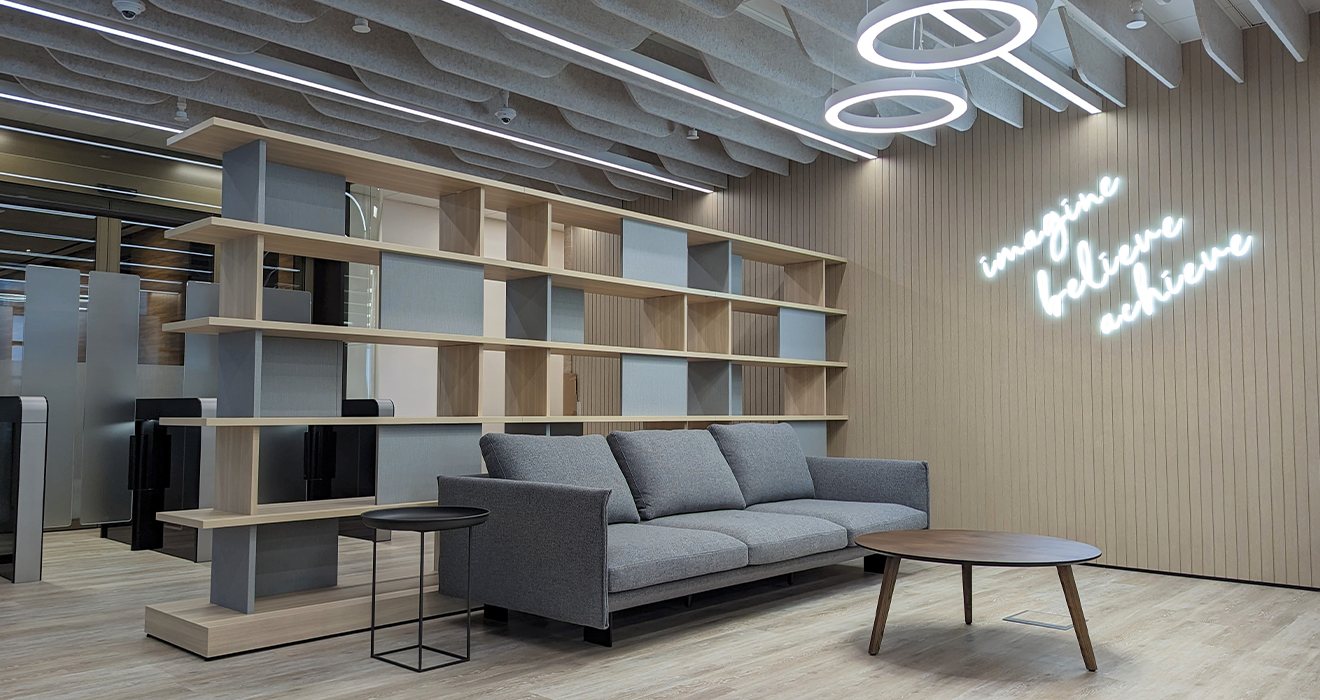 The stunning Deep sofa is a modular seating system by Sancal. A minimalist design which  provides uncompromising comfort with the smallest footprint possible. The box-like exterior with its sharp angles and straight lines gives way to a voluminous interior, conveying a simple yet luxurious appeal.
The resultant office for this Swiss Private Bank in Hong Kong is a physical space without barriers, yet defined settings suitable for specific tasks have been created by clever space planning and furniture selection.
See more inspiring projects from Zenith here 
See more of this inspiring project