Norr11
HIPPO dining chair
Soft, playful shapes characterise this family of upholstered pieces, the Hippo makes a stylish statement in any interior setting. The Hippo Chair stands on two sturdy legs and a wooden profile connecting the seat and back which in stark contrast to the soft shapes is hard-lined and strong. The Hippo series is influenced by the Hippopotamus mammal drawing upon its barrel-shaped torsos. The characteristic wooden leg profile comes in four different oak finishes; natural, light smoked, dark smoked and black and the seat and back come in a variety of upholstery options.
Dimensions
Length: 475mm
Width: 590mm
Seat Height: 470mm
Overall Height: 765mm
Meet the
Family.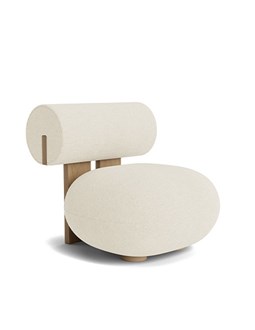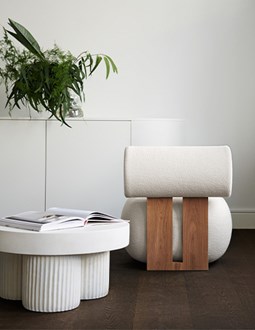 Norr11
HIPPO lounge chair
View more
Kristian Sofus Hansen & Tommy Hydahl for NORR11
From Kristian's background living and studying in Japan, he aims to combine Japanese aesthetics with Danish Design, to achieve a characteristic twist to simplicity itself. Most of all searching for the small, new and original detail, which lifts the design, by adding a specific signature. By working with arts and sculptures, the process expands in new and exciting ways, with the goal of creating characteristic, functional and timeless design.
From Tommy's background in fashion, spending years analyzing and picking future trends, amongst working with color shades and structures of materials, he aims to combine details and references from different historical design periods, and put them together in new ways to create fresh and original design concepts. All designs are based on the same approach of creating design in different layers, starting from scratch to a full storytelling of each design collection.