JAC gets lighter on the environment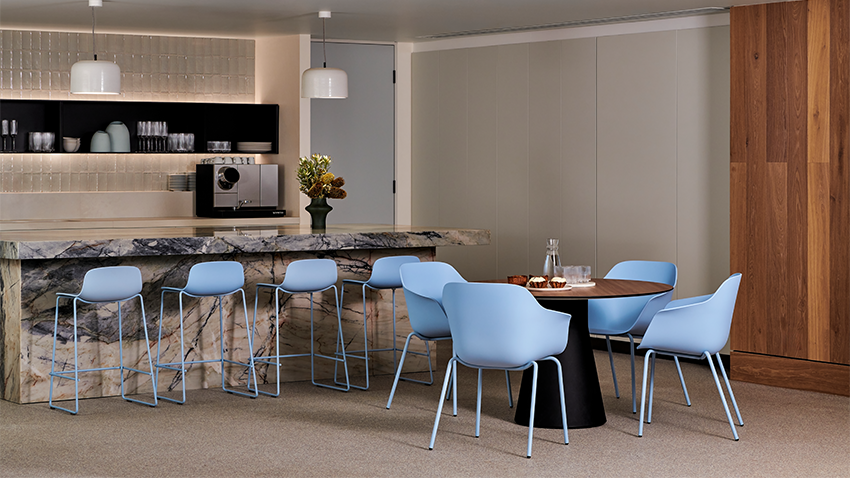 Since its 2019 release, the JAC chair range (by eco-design pioneers Schamburg and Alvisse for Zenith) has been offset by the 'One Jac One Tree' programme; a biodiversity initiative to counterbalance the impact of non-renewable components within the chair. This programme is a testament to the uncompromising belief by Zenith and the designers, in neutralising the impact of any virgin materials used in production. Additionally, the manufacture of JAC was localised to Zenith's respective sales regions, shortening the supply chain and minimising environmental impact. Schamburg and Alvisse state,

"As designers, we're always looking for solutions that nudge us toward sustainability….We strive to create safe, durable, repairable designs that help move us towards a circular economy".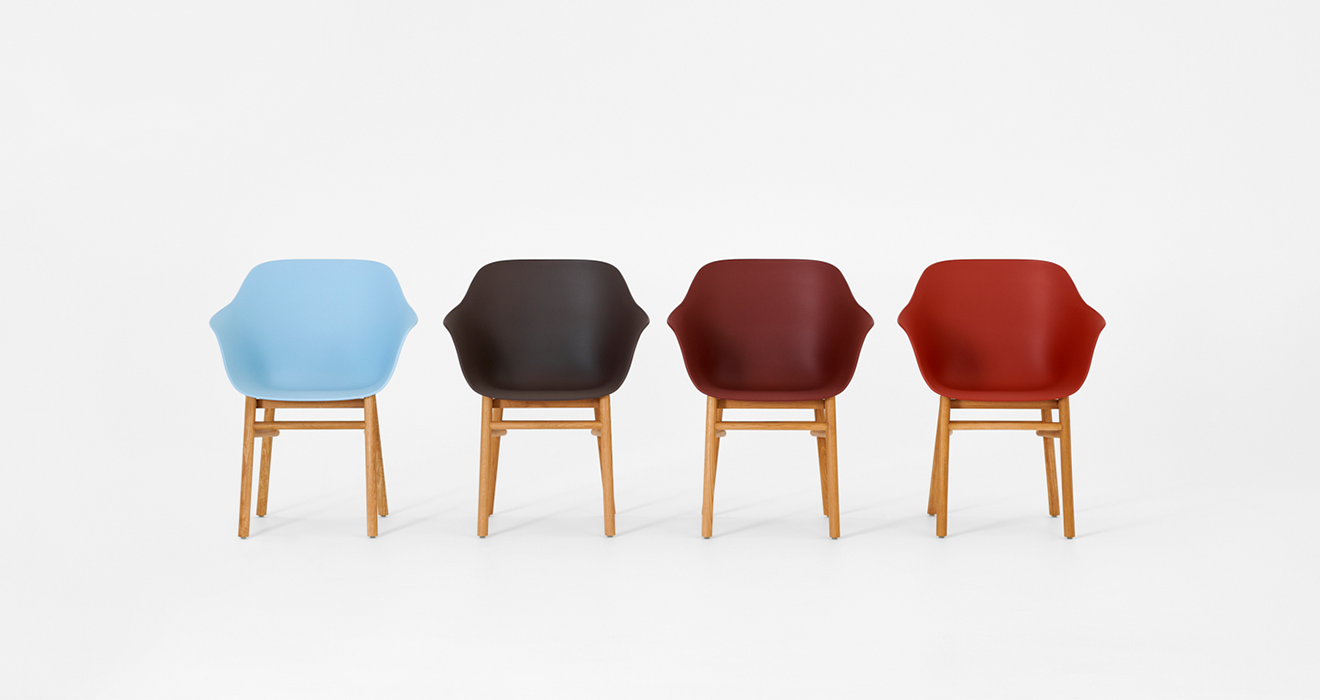 Now 4 years later, and available recycling technology has all but actualised Schamburg and Alvisse' vision. Post consumer recycled polypropylene will make up 95% of the shells (with remaining 5% glass fill) for the JAC collection. Made from recycled plastic components of washing machine casing and discarded household appliances, these plastics are colour sorted, cleaned, granulated, and tested for durability. The resultant material complies with stringent Global Recycling Standards (GRS) This means the new JAC shells will not only be recyclable at end of life but made of recycled materials from the beginning.

To understand the beneficial impact this will have on the environment, it is projected that the new recycled shells will divert 103 tonnes of waste from landfills annually. This equates to a staggering 5.7 rubbish trucks worth of garbage each year.

The perfect union of sustainability and style, the recycled shells are now available in 4 new colours, Chocolate, Burnt Umber, Rust and Sky Blue, adding to the existing colours which are also recycled. Additionally, new models of JAC will launch later in 2023. The JAC One Tree programme will also continue, making JAC an even more environmentally conscious choice.

"We're excited to expand the JAC collection with some luxe new executive versions being released soon. Stay tuned!"

Discover more of the sustainable and stylish JAC here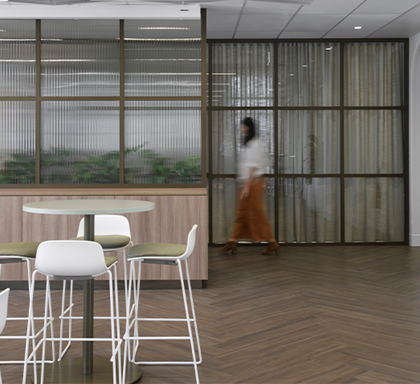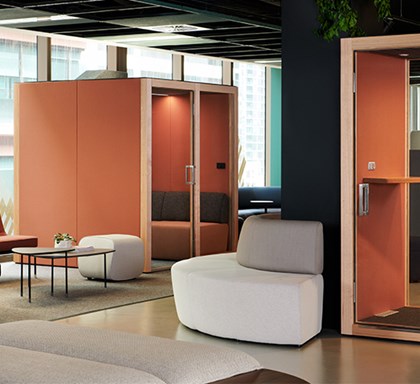 Now in its 5th year, Verse by Zenith remains one of the most revolutionary acoustic pods available. These meticulously designed and rigorously constructed pods offer advantages beyond noise minimisation, making them the standout choice for modern workplaces.
ZNews.Read More