NORR11
BIG BIG lounge chair
An all round beauty. Appropriately named, the Big Big Chair is the bigger version of the compact Little Big Chair. The voluminous shapes are divided into four playfully oversized objects, each piece designed to embrace and wrap around the user for ultimate comfort. Big Big Chair comes on a swivel base with auto return movement.
Dimensions
Length: 960mm
Width: 810mm
Seat Height: 410mm
Overall Height: 980mm
Meet the
Family.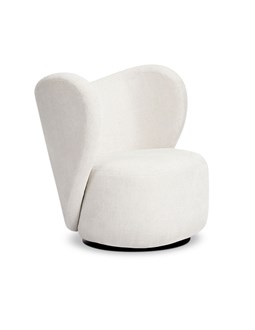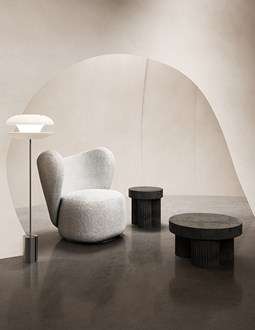 NORR11
LITTLE BIG lounge chair
View more
Kristian Sofus Hansen & Tommy Hydahl
From Kristians background living and studying in Japan, he aims to combine Japanese aesthetics with Danish Design, to achieve a characteristic twist to simplicity itself. Most of all searching for the small, new and original detail, which lifts the design, by adding a specific signature. By working with arts and sculptures, the process expands in new and exciting ways, with the goal of creating characteristic, functional and timeless design.
From Tommys background in fashion, spending years analyzing and picking future trends, amongst working with color shades and structures of materials, he aims to combine details and references from different historical design periods, and put them together in new ways to create fresh and original design concepts. All designs are based on the same approach of creating design in different layers, starting from scratch to a full storytelling of each design collection.