Yellow Diva
HANG REDUX occasional tables
A circular coffee and side table with low maintenance film-faced plywood top supported by elegant twin steel leg stems finished in a range of powder coat colours.
Dimensions
Multiple sizes - refer to specification
Meet the
Family.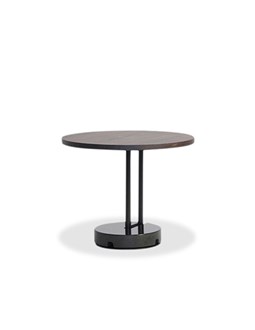 Yellow Diva
HANG LUXE occasional tables
View more
Yellow Diva
Yellow Diva is synonymous with bold, inspired design. The studio has been producing unique locally-made furniture, lighting and accessories for creative clients for over two decades.
Founded in London in the mid '90s, the brand rose swiftly to critical acclaim, carving out a niche position in the local and global market before launching in Australia in 2008 when directors David Walley and Felicity Joll decided to make Melbourne home. Their multi-disciplinary industry experience - spanning film set design, architecture and industrial design - informs a consistently fresh approach to the design process, culminating in a unique body of work.
The furniture collection is entirely manufactured in Australia and caters to a broad range of sectors: workplace, culture, education, hospitality, retail and residential.