Bank Australia - An iconic landscape in Collingwood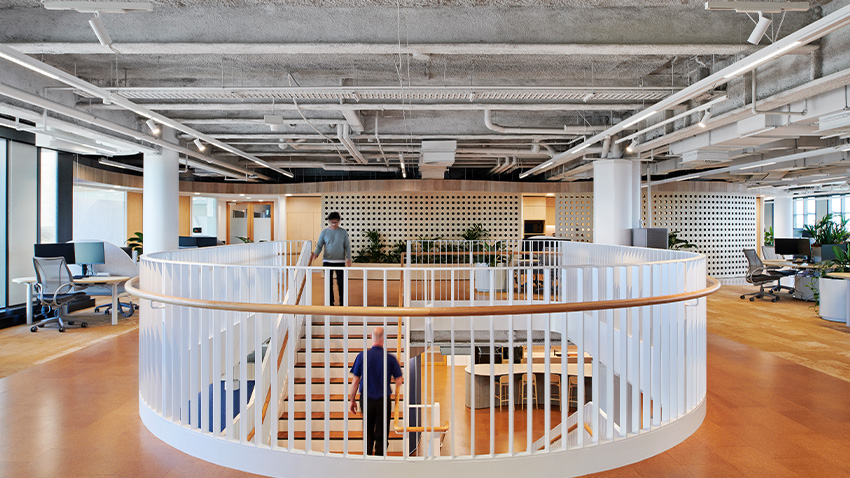 Bank Australia is a customer owned bank who commenced operation in 1957 as the CSIRO Co-operative Credit Society. After joining with several other credit unions and co-ops, they changed their name to Bank Australia in 2015. The organisation's values are reflected in its core commitment to sustainability and community engagement. Driven by their mission to "create a world where people and the planet thrive", Bank Australia are distinguished by their exclusive adherence to  clean, green and sustainable investments.
When Bank Australia outgrew their former head office and committed to new multi-level premises in Collingwood Victoria, Zenith were appointed  to provide a comprehensive furniture solution for the project. Sharing a common dedication to the principles of sustainability and long-term environmental wellbeing, Zenith supplied a suite of workstations, seating, and focus rooms that were ecologically friendly and thoughtfully complimented the design intent.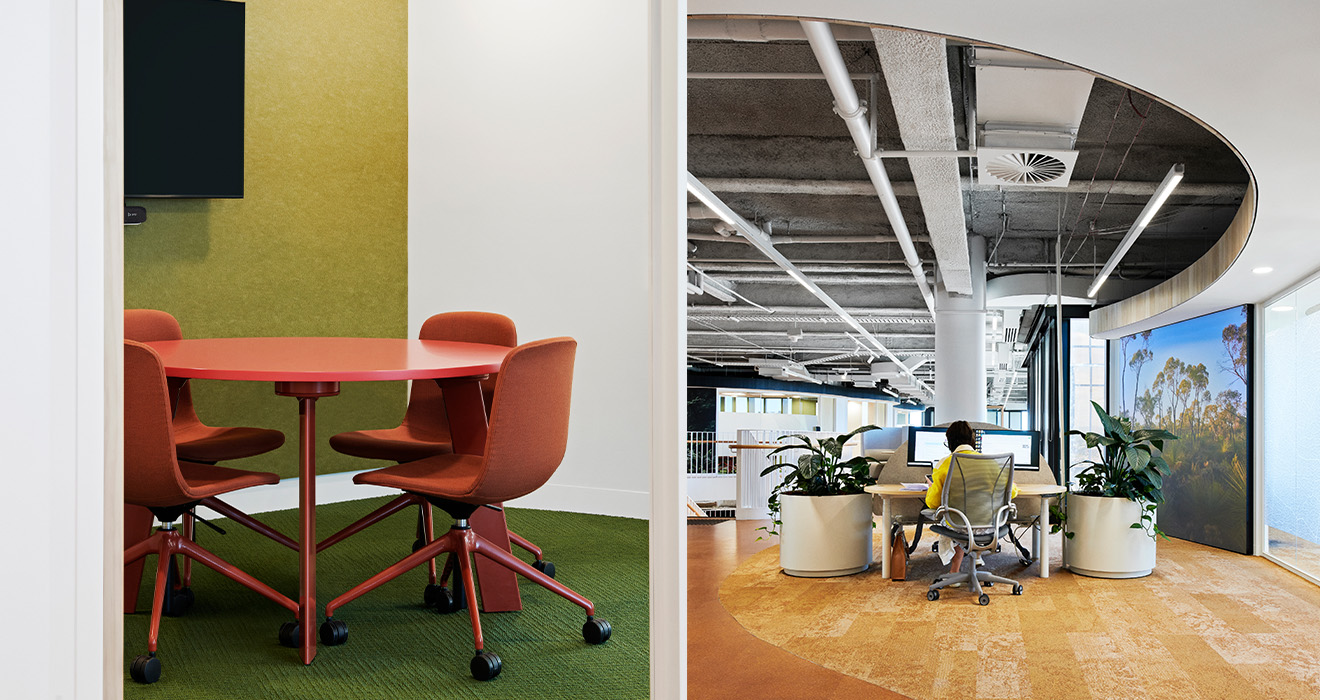 Designers Group GSA/Hames Sharley created a fluid sense of movement and unconstrained openness between floors with organic shapes and a sweeping staircase which connects the two levels. Iconic Australian imagery is enhanced by organic wood finish floors and a natural colour palette, that embodies the distinctive Australian landscape.
Areas dedicated to collaboration, meetings and client engagement required a seating solution that provided aesthetic elegance, durability, and versatility. The JAC chair was chosen for the task. Thoughtfully designed and solidly constructed, JAC effortlessly fulfills the seating needs for a multitude of spaces and applications. JAC also aligned with Bank Australia's commitment to minimize environmental impact: For every JAC sold a tree is planted through Zenith's sustainability initiative. Currently the One Tree project is focused on Ecological Restoration in South-West WA. By choosing 84 JAC chairs for their office, Bank Australia have helped restore habitat and preserve local biodiversity.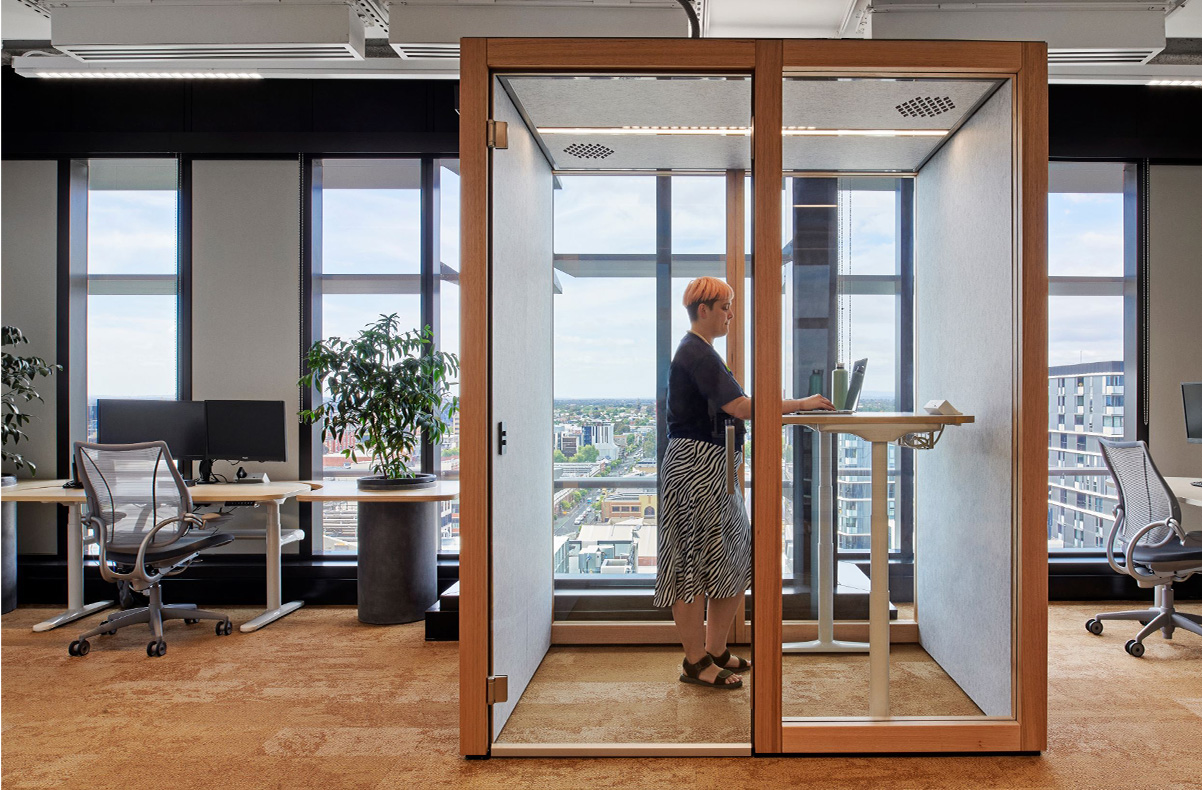 Zenith's local manufacturing capabilities meant workstations could be customised to meet Bank Australia's requirements, which became a deciding factor in choosing Zenith. Bank Australia chose Zenith's Orbis workstation, which were then fitted with custom 'capsule' shaped worktops and semi-circular custom screens. 
Given that there are times when staff may need to have a private conversation with clients, or take a private call themselves, Bank Australia opted for Zenith Design Studio's Verse. This private booth provides comfort and privacy within the open floorplan. It's a space to focus, take a call or have a private meeting while minimizing the noise from those outside the room. Bank Australia chose a natural wood finish to complement the overall design concept.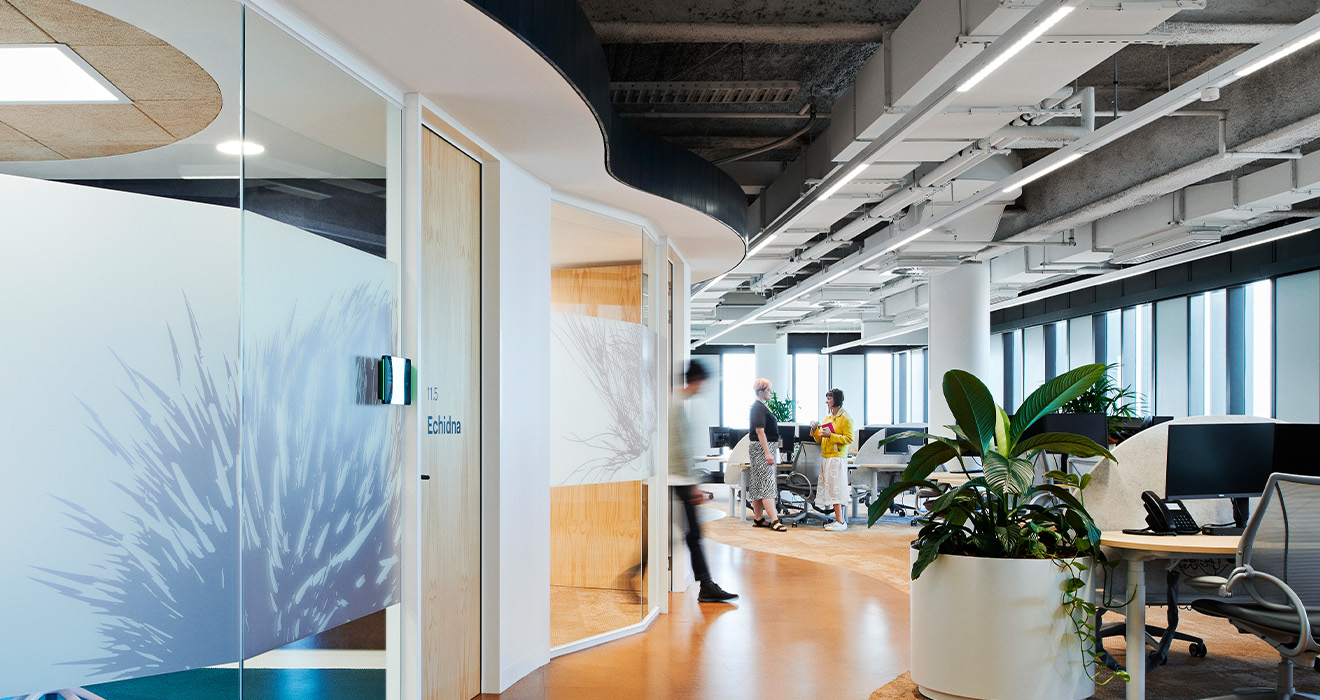 Organic shapes, open spaces and iconic Australian scenery coupled with Zenith's innovative products created an atmosphere that is inspiring and inviting. The Collingwood office of Bank Australia is a testament to how design and furnishings can reflect an organisation's values and mission.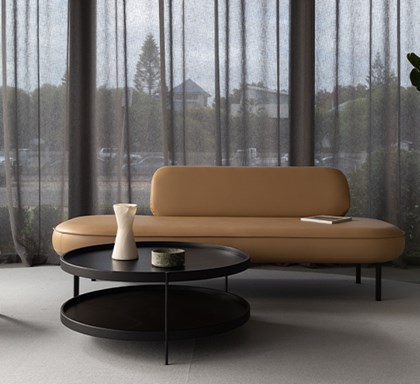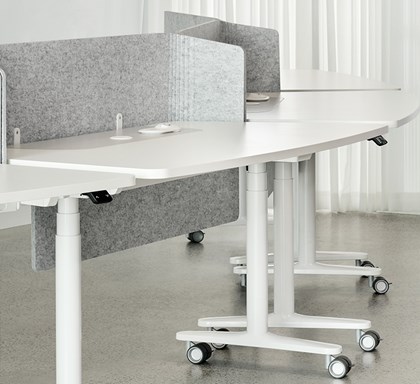 The modern workspace sees a daily flux of activity: Hybrid and on-the-go workers, online meetings, and myriad tasks prompt organisations to look to flexible furniture to accommodate their needs. Designed in partnership with soft wiring company OE Elsafe (part of the global OE Electrics Group) Orbis Adapt is an innovative world-first desking solution by Zenith Design Studio.
Read more