QBE's Sydney Flagships: George Street and Parramatta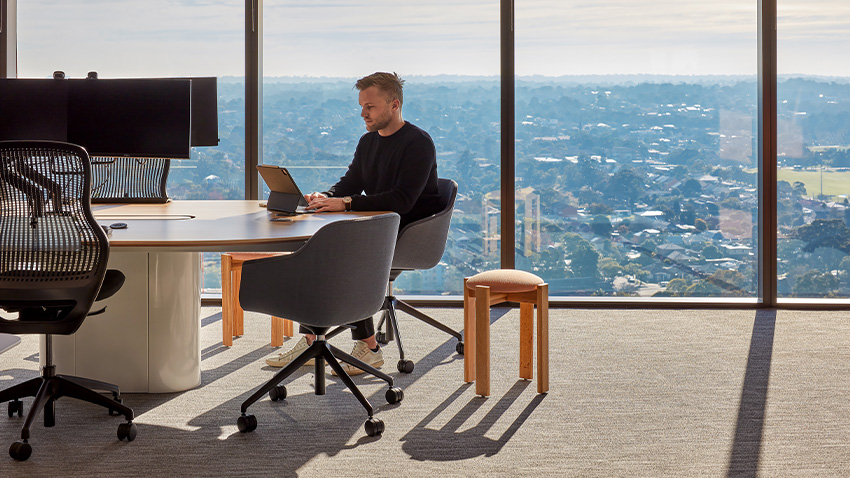 Completed in June 2021, Zenith Interior's fit outs for two of QBE's Sydney flagships – George Street and Parramatta – continues its elevation and technological integration of the insurance company's workspaces. It's a collaborative relationship that's developed over the last three years and moved from state-to-state, beginning in Melbourne in 2019, followed by Canberra and with Adelaide soon to follow.

In the midst of the pandemic, QBE moved quickly to comprehend how their workplaces would need to adapt. A survey of its staff found 10 percent wanted to work five days a week in the office, while 10 percent wanted to work from home and 80 percent desiring a hybrid model between both work and home. With this data, Zenith's work for QBE's Sydney sites moved the company closer to an agile working model and has seen the introduction of technology into space distribution. A combination of desking (fixed height benches as well as sit-to-stand desks), focus booths, loose furniture and task seating have created different pockets within both workplaces that cater to independent and collaborative work modes.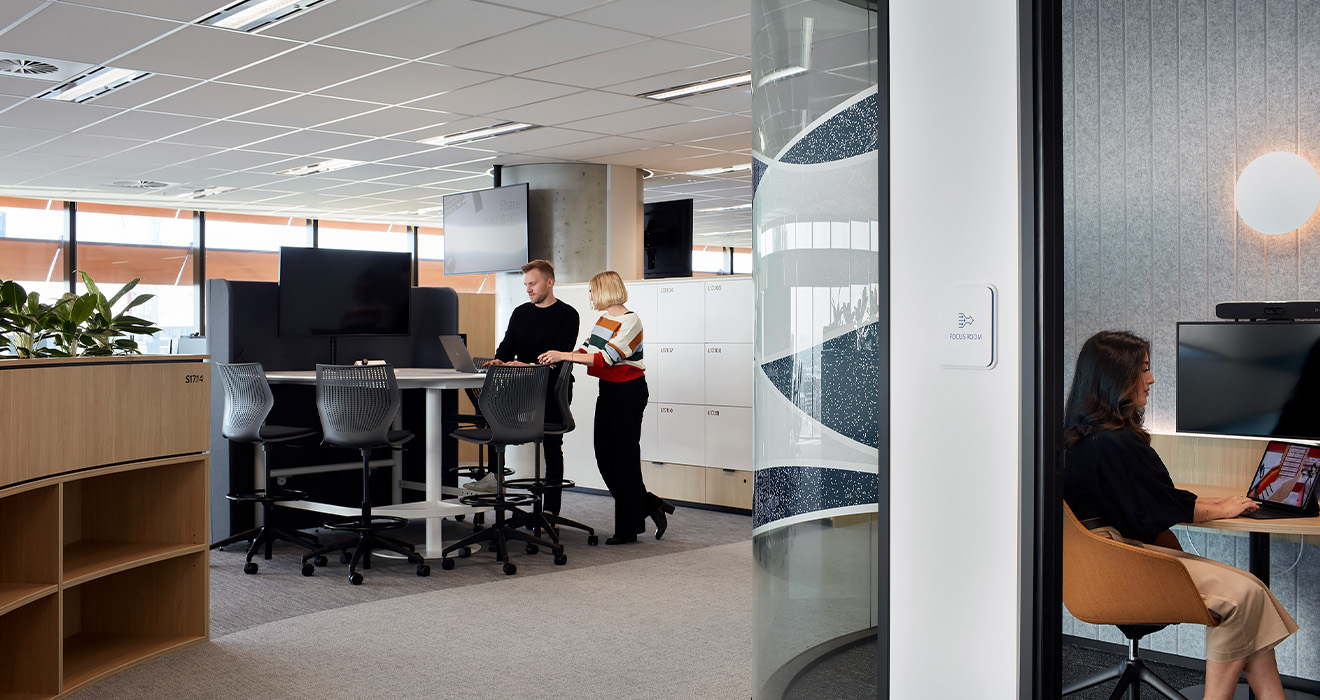 Zenith has also incorporated its leading technology in space reservation, occupancy tracking and locker booking systems, preparing the company for the scenarios of future work. Floorsight is a fully integrated desk booking system with occupancy sensing. The system provides QBE with accurate, real-time employee usage data enabling the most efficient use of their space. Once the employee has checked-in on the puck at each desk, the reservation system situates them on the office's virtual floorplan. This enables colleagues to search for and locate one-another for meetings or collaborative work; there is also an optional 'private' mode that can be switched on for concentrated work.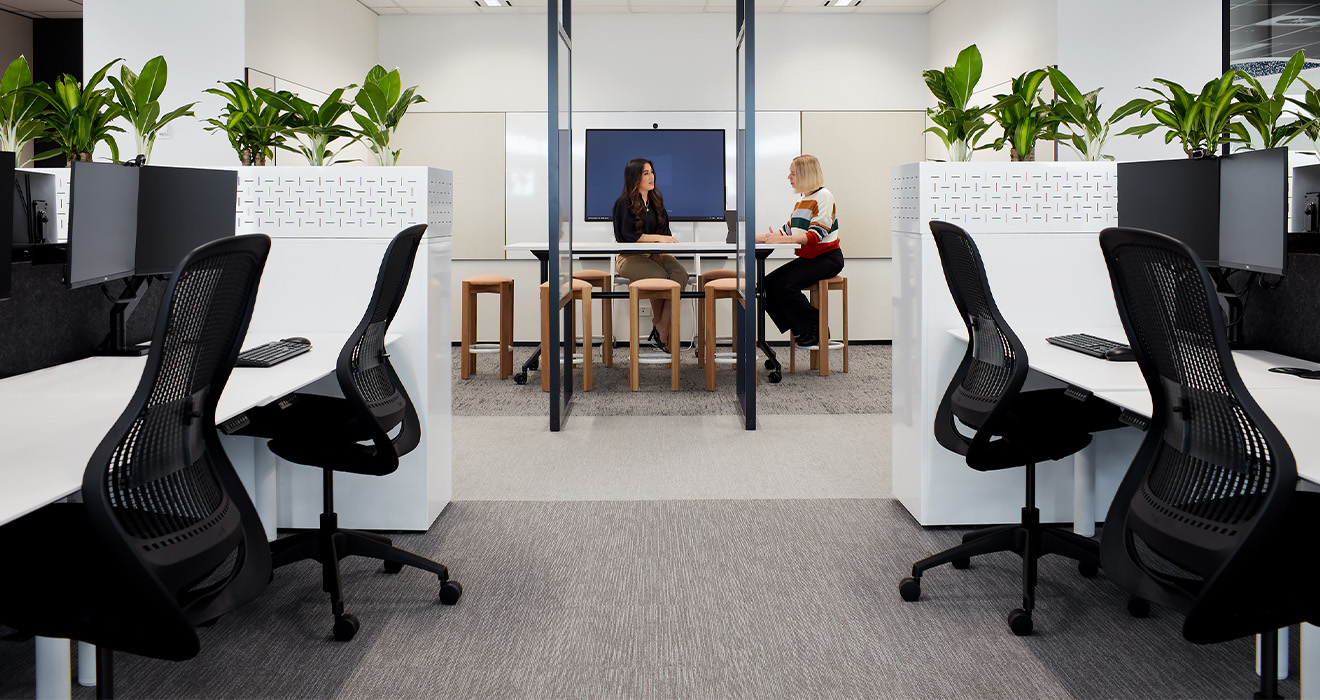 This works in tandem with Smartalock, in which QBE employees can use their smartphones to reserve and access lockers that provide them with personal storage within the agile office space.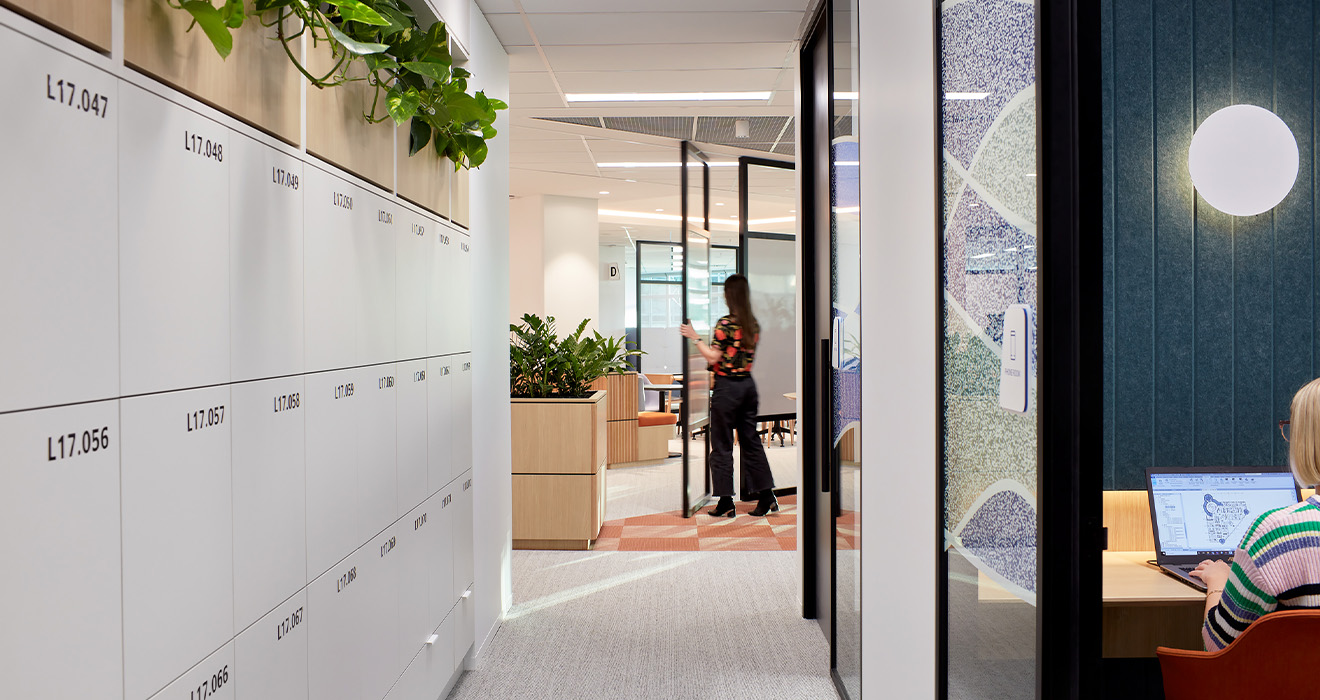 At a time that calls for the elevation of workplaces to entice employees back, Zenith's integrated design has put QBE's workspace at the cutting edge of the commercial world with data-driven space distribution and individualised and collaborative work styles.